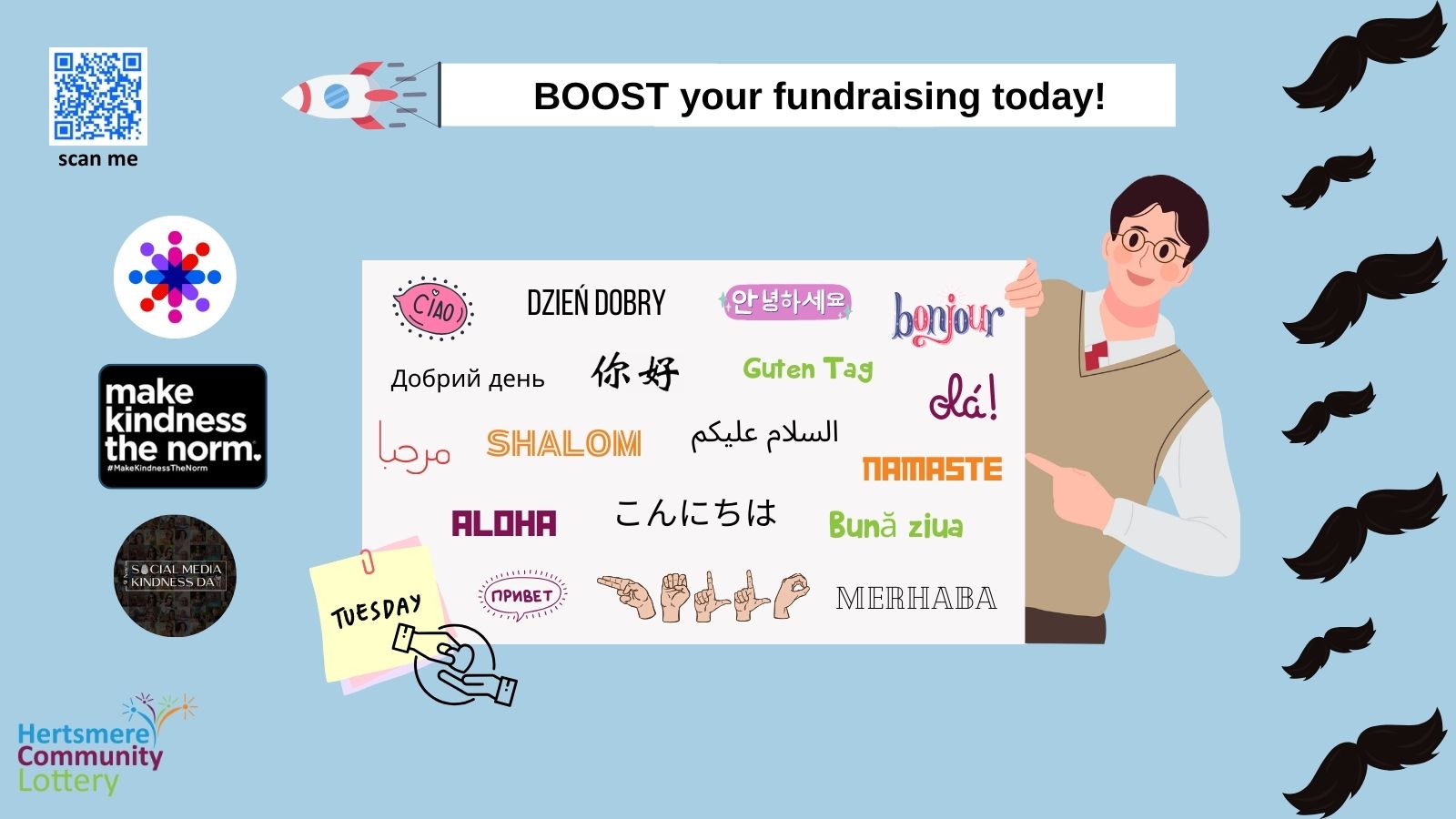 HCL November Article 2023
31 October 2023
The nights might be closing in and the days getting shorter, but that has not stopped us from finding ways to celebrate our wonderful Good Causes this month!
Let's kick things off with the fact that November is also Movember. Are any of our supporters or Good Causes fundraising and growing out their moustaches or beards for men's mental health this month? We would love to see the before and after pictures! Here is the link to find out more about it.
Wednesday 1st of November is National Stress Awareness Week. Did you know that studies have found that happier people are more likely to volunteer their time to help others and feel better about themselves for being able to help make even a small difference in someone's life? Maybe this stress awareness week is the perfect opportunity for you to volunteer some of your time at your local Good Causes. Look here to see who is signed up already and if you can't see your Good Cause, be sure to let them know about the Hertsmere Community Lottery.
Starting on Tuesday 7th is Trustee Week! Why not show your support for all the hard work, dedication and time they spend by purchasing a ticket from your local Good Cause that is signed up to our community lottery? You can sign up here and to find out more about Trustee Week, click here!
Social Media Kindness Day takes place on Thursday 9th. You can use this day to shout about your local Good Cause online and help raise awareness of all their hard work. Make sure to follow us on our social media channels too so as not to miss out on Good Cause updates, lottery winners and Super Draw announcements! Social Media Kindness Day information can be found here.
Following on from the 9th, Monday 13th is World Kindness Day! What plans do you have to be kinder and make someone else's day just a little bit brighter? You could volunteer some of your time supporting your local Good Cause, or you can support by purchasing a ticket online instead. You could even let your favourite Good Cause know about the Community Lottery as they may be unaware of this alternative fundraising route!
International Student Day is taking place on the 17th of November. Friends of Monksmead PA, Friends of St Teresa's Catholic Primary School, Hertswood Academy and Mount Grace School are all part of our Hertsmere Community Lottery. Do you have a child or know someone attending these schools? Why not support them by buying a lottery ticket? Can't see your local school or PTA? Get them involved and registered before December 18th and they could be in with the chance of winning an extra £300 for our Birthday Prize Draw!
The 21st of November is World Hello Day! How many languages can you say hello in? Have a look at our article image and see how many you already know.
We are ending this month's article on Tuesday 28th which is Giving Tuesday. A perfect opportunity to support your local Good Cause by signing up to our Hertsmere Community Lottery.
And lastly, Congratulations to the winner of the October Super Draw prize, winning an all-inclusive theatre trip. The November Super Draw is now live and on 25 November you could win a £1,000 gift card for John Lewis & Waitrose!
Our causes are on track to raise £10,982.40 this year
352 tickets of our 3,200 ticket goal
More top stories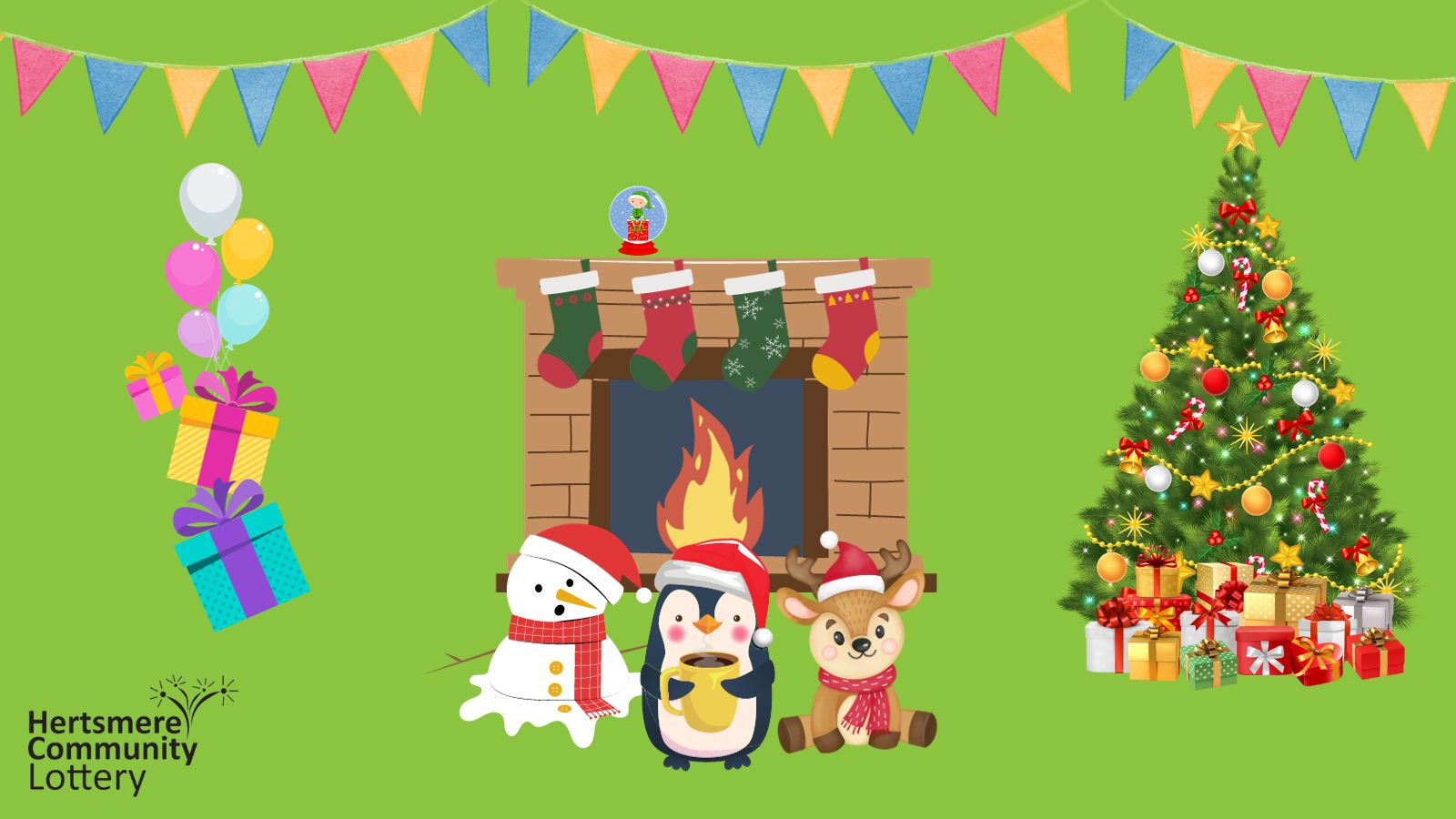 December News Article
We're into the FINAL month of 2023 already! Where has the time gone? Though it may be a quieter month in terms of celebratory days, that doesn't mean it's a quiet month for our lotte...
30 November 2023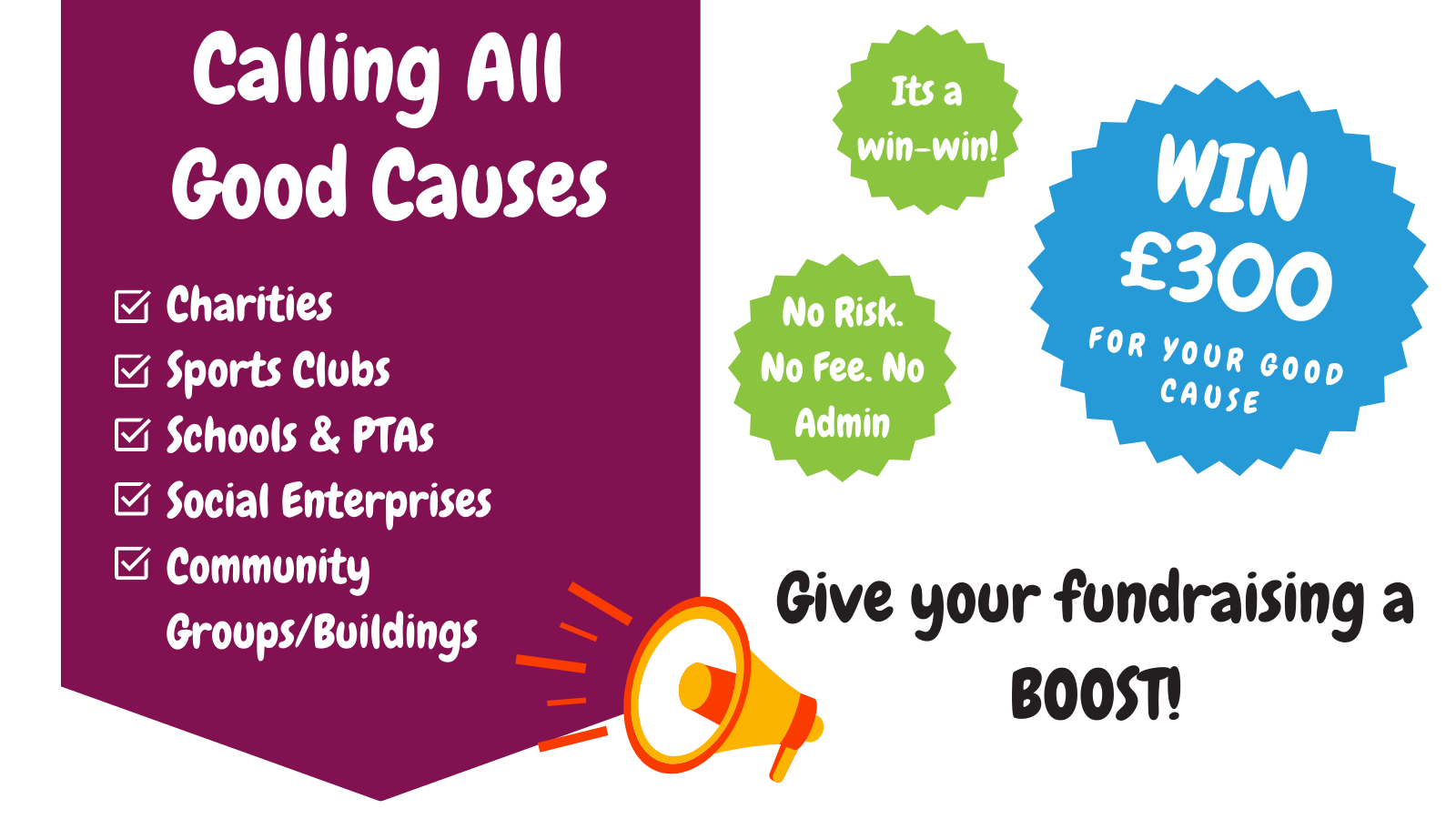 Calling-All-Good-Causes
WE'RE TURNING 2 THIS DECEMBER! And what better way to share our excitement than to give away £300 to one of our Good Causes who is a valued member of our Community Lottery Family! All you...
25 October 2023
Back to full list
Our causes are on track to raise £10,982.40 this year
352 tickets of our 3,200 ticket goal